Tipping has become integral to paying for services in the United States service industry, but it is also very popular throughout our continent. It is customary to leave a gratuity for services such as dining out, getting a haircut, or using valet parking. But what about roadside assistance? Most people wouldn't think to leave a tip when their car is towed, or tire changed, but does it make sense to do so?
The answer depends, but this scenario does not have tipping etiquette. Generally, you should base the amount of your tip on the quality of the service received. Since there is no specific answer, here we will highlight some things to consider when deciding to tip your roadside assistance!
Things to Consider
If you are still unsure if you should tip the person from the roadside assistance services, here are some things you may want to consider:
Providing roadside assistance can be challenging and demanding, but many roadside technicians go above and beyond to assist you. Generally, they are highly service-oriented individuals. If you feel that their service was up to the standard, then tipping might be an appropriate gesture.
Another consideration is the cost of services. Some roadside assistance technicians may charge for additional services such as tire changes or jump starting, so inquire about these fees beforehand. This could affect how much you tip them at the end of the service.
Some drivers may offer you a ride and even stop at gas stations to help you avoid difficult situations. So these acts of kindness can be rewarded with a tip.
They might need more staffing, and roadside assistance companies face high demand, causing a stressful and busy work environment that tests the limits of their technicians.
How Much Do You Tip Roadside Assistance?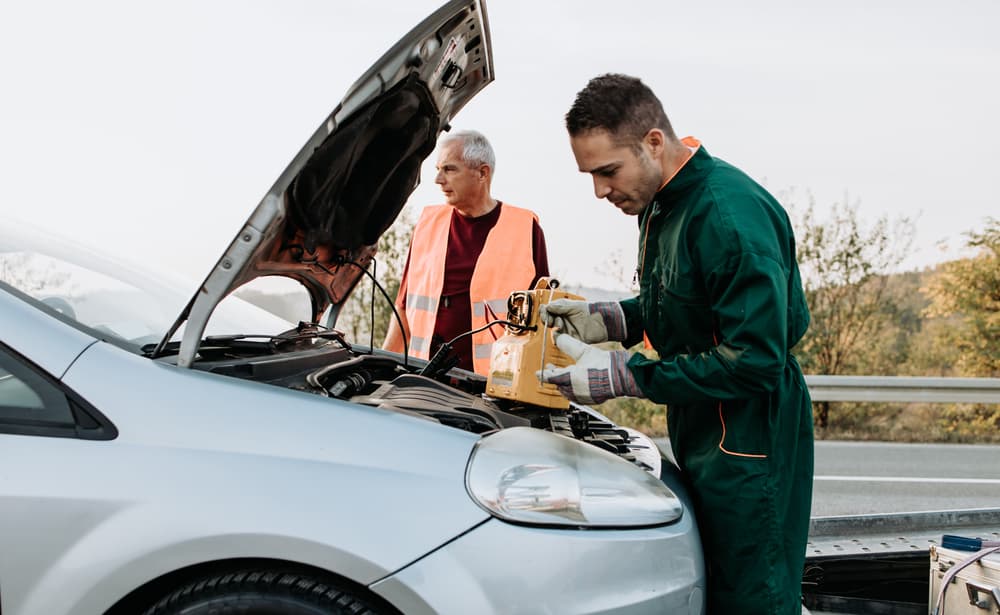 As mentioned before, the etiquette around tipping roadside assistance needs to be well-established. While tipping is not mandatory, many roadside truck drivers feel grateful when customers leave tips.
Here's how much people tip for the different roadside assistance tasks:
Jumpstart – $5
Locked out of the car – $5
Flat tire change – $5
Tow – $10
Roadside Assistance in Just 15 Minutes!
If you feel that the roadside assistance technician provided great service, a gratuity is always appreciated. It will show your appreciation for their help and motivate them to continue providing excellent service. As there is no specific rule of thumb, decide an amount based on the quality of services received and your budget.
At Bronx Towing Express, we strive to provide fast and reliable service. With our average roadside assistance response time of 15 minutes, you can trust us to come to the rescue quickly! So if you need emergency roadside assistance in the Bronx or surrounding areas, get in touch with our team today; we will be there in no time!