Getting stranded down the road can occur at any moment, and having roadside assistance on hand is a must. Roadside assistance is a service that provides help to motorists who experience car trouble out on the road.
It can include everything from getting your car jump-started when it won't start, towing services if you have a flat tire or need a tow truck, and even providing fuel if you run out on the highway. Here we will go over everything you need to know about roadside assistance. From what does it cover to if it counts as an insurance claim!
Table of Contents
What Is Roadside Assistance?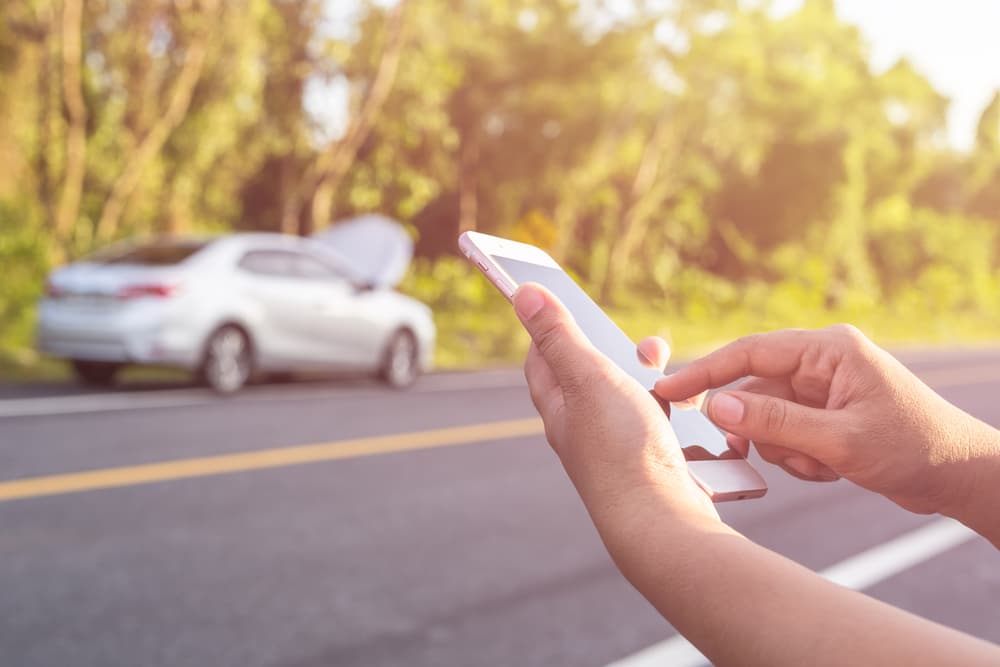 Roadside assistance is a service that provides help to drivers who are stranded on the side of the road. It can be used for issues such as flat tires, dead batteries, and other mechanical issues. Depending on your roadside assistance provider, you can receive help from towing services, emergency fuel delivery, locksmith services, and even assistance with minor repairs.
Having roadside assistance as a driver is very helpful. It gives you extra support in case you experience vehicle issues or emergencies while on the road. This service can come in handy if you have a flat tire, a dead battery, or you accidentally lock your keys in your car.
How Does Roadside Assistance Work?
Usually, when you need roadside assistance, a service provider will come to where your vehicle is located. They can help with things like fixing a flat tire or jump-starting a dead battery, or they might need to tow your car to a service center if it needs more attention.
The process usually involves the following steps:
You start by calling a roadside assistance hotline.
You provide your location and details about the problem you're having with your vehicle.
The experts then dispatch to your location as quickly as possible to get you back on the road safely and efficiently.
What Does Roadside Assistance Cover?
Drivers can rely on roadside assistance to help them in various situations, such as dealing with flat tires or dead batteries. This service has emerged as a necessary solution for drivers. Here is a list of the situations that can apply for a roadside assistance service:
Tire change: Most roadside assistance companies provide tire services in their packages, such as changing flat tires or installing spare tires.
Towing services: It is important to choose a roadside assistance provider that includes towing services. In case your vehicle breaks down or becomes stranded on the road, the company will be able to safely remove it, relieving you of any stress or concerns.
Locksmith: Locksmiths are professionals who specialize in unlocking cars in the event of lost or broken keys. Many roadside assistance companies include locksmith services in their packages.
Vehicle jump-start: Roadside assistance companies also provide jump-start services. These services can prove useful if your car battery dies because you left the lights on overnight or ran out of fuel while driving on the highway.
Dead battery: Dead batteries are a common cause of vehicle breakdowns. Roadside assistance companies usually provide battery charging services to get your car running again.
Is Roadside Assistance Worth It?
Roadside assistance is worth having since it will help you in any situation that you may have on the road. Many car insurance companies and organizations offer roadside assistance solutions to help drivers who are stranded due to car problems such as running out of gas, battery failure, or flat tires. Towing companies offer roadside assistance as a service, but it may not be worth the expense for drivers who don't often have car problems.
Roadside services are available all day, every day. They offer help with common issues like towing, jump-starts, tire changes, and fuel delivery. Some services may have additional options, like locksmiths or mechanical assistance. You can call for help anytime and from any location.
How Much Is Roadside Assistance?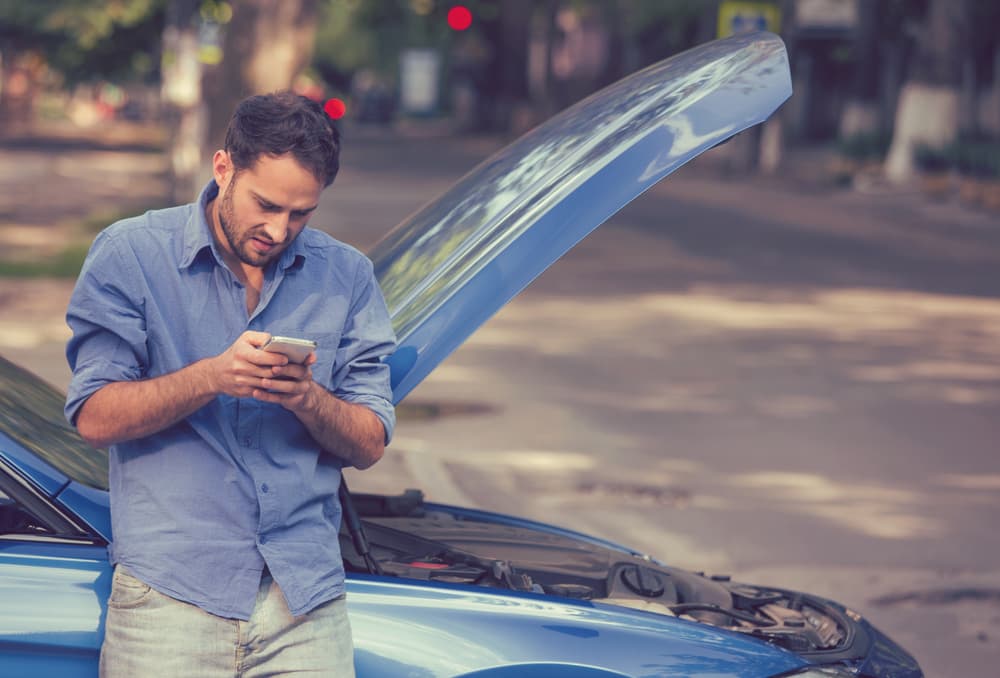 The cost of roadside assistance services can differ significantly based on factors such as the type of service required, the company that provides it, and other variables. Common services and their average costs are provided below:
• Towing Service – The cost of a tow truck varies depending on the distance of the destination and the type of vehicle being towed. On average, the cost can range from $50 to $100.
• Emergency Fuel – The cost of refilling your gasoline tank can vary greatly, ranging from $20 to $150 depending on your location and how much fuel is needed.
• Tire Change – The usual cost range for having a tire changed is from $50 to $75.
• Lockout Service – A lockout service may charge between $50 to $100 if you accidentally lock your keys in your car.
• Jump-Start Service – The cost to jump-start your dead battery usually ranges from $50 to $75.
• Flatbed Towing – The cost of this particular tow service exceeds the standard rate and may surpass $200.
• Battery Replacement – The cost of replacing a battery varies between $50 to $200 depending on the size of your car and the type of battery required.
• Winching Service – If your vehicle is stuck in deep mud or snow, getting winching service can range in cost from $100 to $500.
• On-Site Mechanical Repairs – Services such as on-site mechanical repairs can be quite expensive, often costing several hundred dollars or more.
To ensure that you're getting the best deal, it's important to talk to the tow truck company or roadside assistance provider about the varying costs of roadside assistance.
To avoid unexpected charges, it's a good idea to ask for an estimated cost of roadside assistance before receiving the service, especially during busy hours or emergency situations when prices are likely to be higher.
How Much Is Roadside Assistance Without Insurance?
If you are not covered by roadside assistance insurance, you will have to bear the expenses for any necessary services. This might turn out to be expensive, so it is crucial to calculate the service cost before accepting it.
The cost of roadside assistance can vary from $50 to $165 for members, depending on their location and the issue with their vehicle.
How Long Does It Take for Roadside Assistance to Arrive?
When you face a situation such as a flat tire, dead battery, or other emergencies on the side of the road, you might want to know the estimated time of arrival for the roadside assistance team. The timely assistance can be crucial, and having an idea about the arrival time can help you plan better.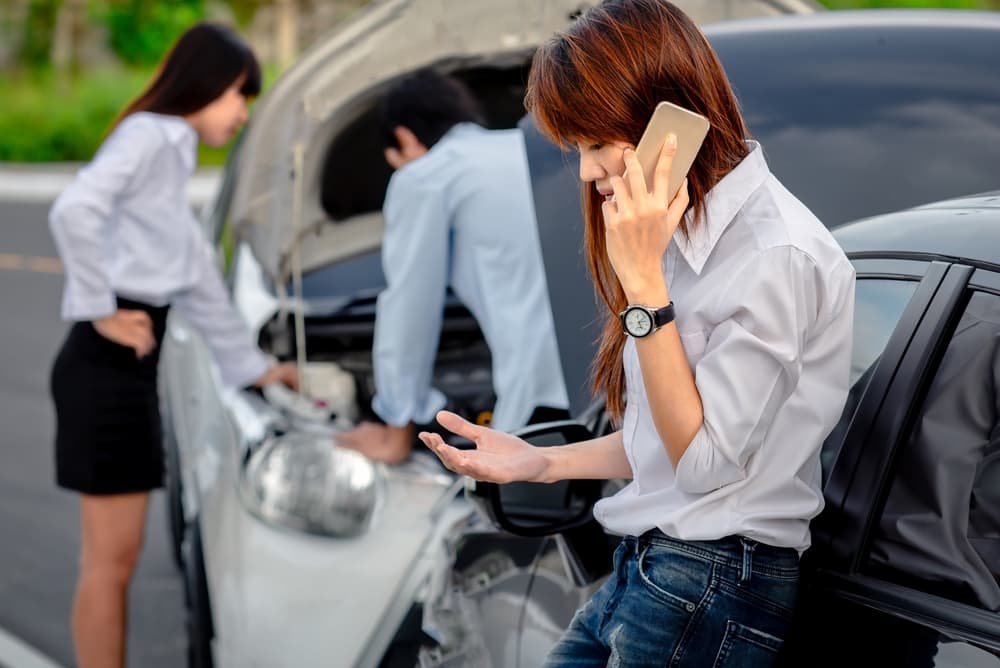 Average Time That Roadside Assistance Takes
If your vehicle breaks down and you require roadside assistance, you can count on emergency services to arrive within 35 minutes of your call. They will provide prompt and dependable repairs to get your vehicle back on the road.
If you're in one of our service areas, Bronx Towing Express will typically respond within 15 minutes to assist you in getting back on the road.
However, the arrival time of the service is dependent on your location. If you are in a big city, the service will usually arrive faster compared to being stranded in a rural area.
Does Roadside Assistance Count as a Claim?
It is crucial to feel assured that you have access to help while driving in case of a breakdown or accident. One way to ensure this is by adding roadside assistance coverage to your car insurance policy. But does roadside assistance count as an insurance claim?
The answer to this question depends on your car insurance type. Auto insurers often provide various tiers of roadside assistance coverage that can be added to your policy for an extra cost.
Auto insurance companies offer roadside assistance as an additional service.
The costs and benefits of this service will vary between providers. Hence, it is a good idea to have a reliable towing company such as Bronx Towing Express in case of a road accident.
Can I Use My Roadside Assistance for Someone Else?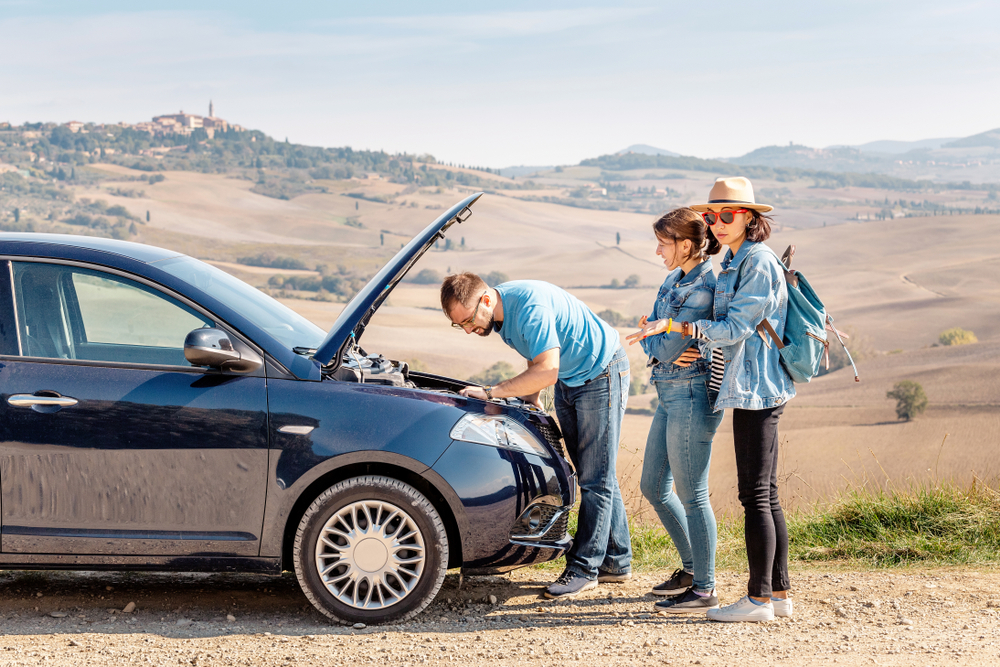 If you need roadside assistance for a car that does not belong to you, whether or not you can use someone else's plan will depend on your particular situation and the terms of the plan. This applies to drivers who are familiar with roadside assistance services.
Roadside assistance plans typically provide assistance not only to the plan holder but also to anyone driving the covered vehicle. This means that you can use your plan to have your friend's car towed if they experience a breakdown.
Can I Use Roadside Assistance on Another Car?
Your roadside assistance program is usually associated with you, the policyholder, rather than a specific vehicle listed in your policy. This means you can use your roadside assistance to help someone else's car. However, there may be certain limitations and guidelines to keep in mind. For example, you should be aware of when and how you can provide help in someone else's car. So if you're a businessman renting a car or borrowing a friend's SUV for a trip, there's no need to worry!
It's common for companies to not pay for services given to outside parties. Additionally, some plans only cover the car's registered owner being assisted. If you plan to use your roadside assistance to help someone else, check your policy details. It's a good idea to have the number of a towing company like Bronx Towing Express in case of these scenarios.
Should You Tip Roadside Assistance?
Tipping is a common practice in the service industry in the United States and other parts of the continent. However, the appropriate amount varies depending on the quality of service received. In this scenario, there is no specific tipping etiquette.
How Much Do You Tip Roadside Assistance?
As previously mentioned, there needs to be a clear understanding of the etiquette for tipping roadside assistance. Although not required, many truck drivers providing roadside assistance appreciate customers leaving a tip.
The following are typical tips for various roadside assistance tasks:
Jump-start – $5
Locked out of the car – $5
Flat tire change – $5
Tow – $10
It is important to note that the amount of tip you give will depend on the quality of service provided and your relationship with the driver.
Emergency Roadside Assistance In The Bronx
Having roadside assistance coverage can give you peace of mind while driving and provide help in case of an emergency. Roadside assistance plans typically provide assistance to the plan holder and anyone driving the covered vehicle, meaning you can use your plan to help someone else's car in a pinch.
At Bronx Towing Express, we are available 24/7 to provide fast and reliable roadside assistance for all your needs. We prioritize safety and convenience so you can get back on the road as soon as possible. Call us today and find out why we're the best in the Bronx! We offer quick response times of just 15 minutes! Don't let road emergencies slow you down. Trust Bronx Towing Express for all your roadside assistance needs!